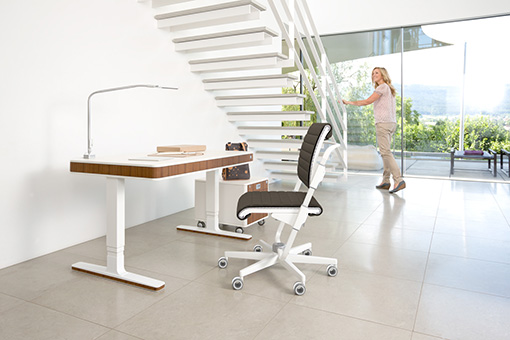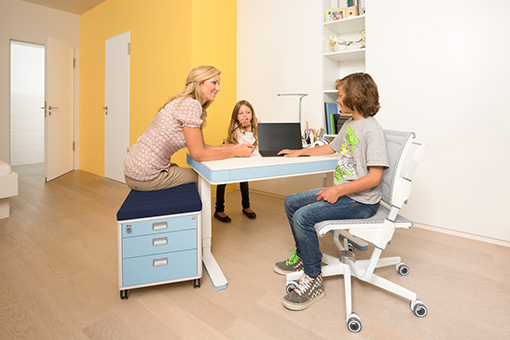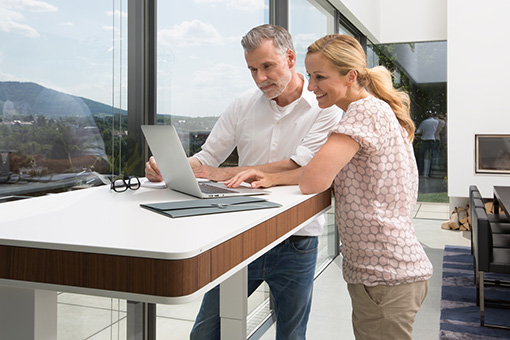 Private Office: Ergonomic perfection meets great design
Hip, stylish and practical: moll's unique desk furniture for private office
moll T7 the desk for everybody. You can work at it, sitting or standing. The moll T7 desk is for anyone who likes it — and they may love it for a lifetime. Through its design, functionality and quality, it delivers on its promises: ergonomic excellence paired with minimalistic design that fits with every style. As is typical for the moll brand, the desk comes with a chair and container. The new moll unique design series starts with the moll T7 desk, the moll S6 chair and the moll C7 container, and is available now.
"A special style and design awareness is called for now more than ever," says Martin Moll, explaining why his company is breaking new ground in product development. "For moll unique, we have placed special emphasis on design quality. Add the high standards for ergonomics and durability, and you have furniture designed for life. Variable dimensions and easy adjustment to body size make that possible. As the inventor of the desk that grows with the child, moll has set a benchmark in the past with premium-quality functional furniture. Now the design factor brings still other target groups into play. moll unique includes the designer products moll T7, moll S6 and moll C5. Their look is unique both on the market and within moll's product range.
The concept is designed for lifelong use and true sustainability. Made in Germany, the furniture uses premium materials that ensure durability. Thanks to its timeless design, variable dimensions and interchangeable elements, the furniture outlasts the user's changing preferences, while its functional components always keep it ergonomic. This is one more reason why the moll T7 desk has been nominated for the German Design Award and has won the reddot design award 2016.
Every piece of moll unique design series furniture bears an individual marker. This identifies the product not only during its craft-oriented production process, but also for customer service when the quality or availability guarantee is redeemed.