moll Cubic the mobile children container
the mobile assistant for the champion
Cubic is the mobile container on castors. Two castors are lockable, so that it will roll when you want it to do. Cubic creates storage space with growing space requirements.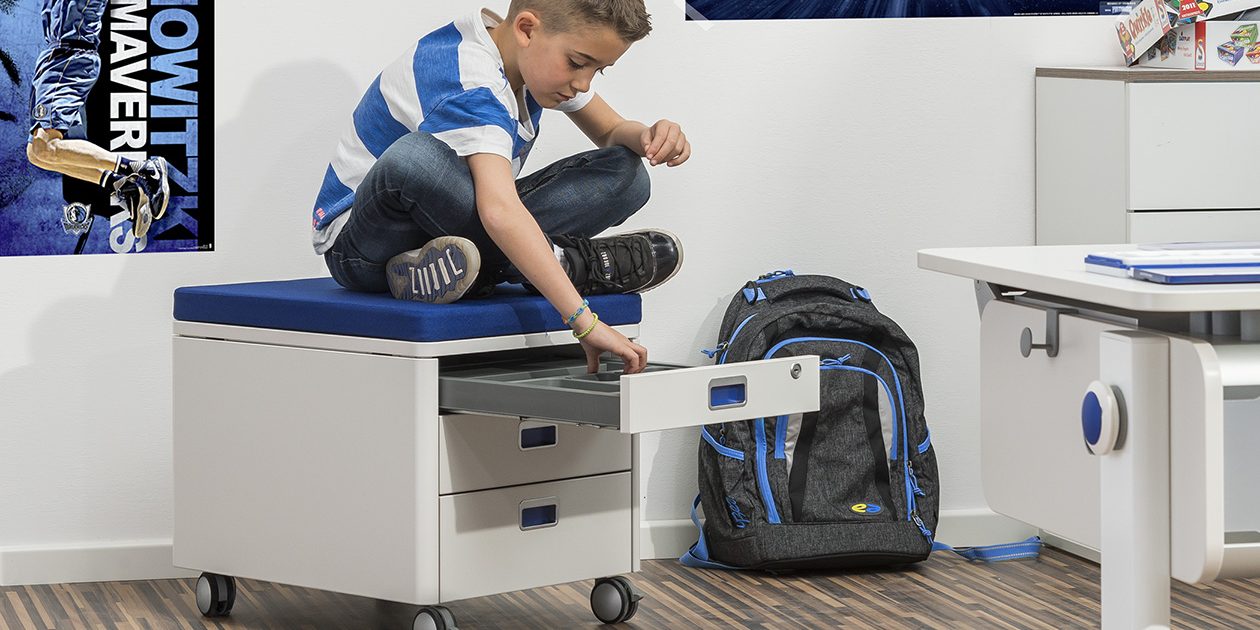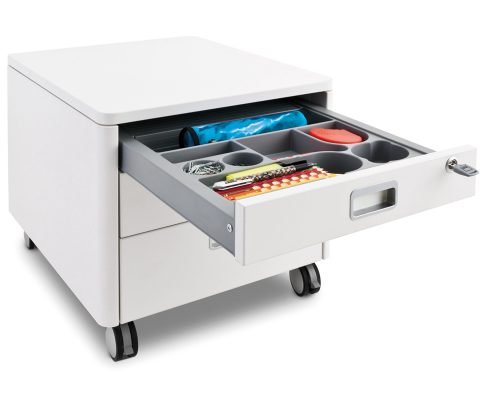 Equipment
The mobile container is equipped with a lockable utensil compartment and two sliding drawers (DIN A3). The drawers are equipped with an automatic self-closing mechanism.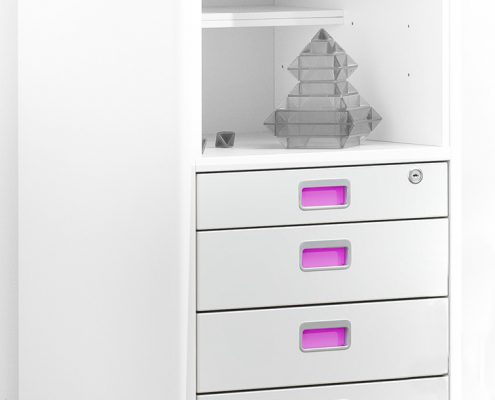 Colors
The mobile container comes with 8 different color applications for the handles. These are easily replaceable.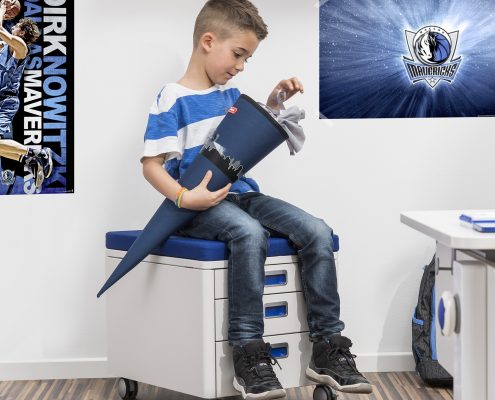 Cubic as a seat
With the seat cushion, Cubic transforms into a mobile stool. The fabric covering is easy to clean and available in many attractive colors.
Container
Cubic:
2 drawers and lockable storage compartment
Width 43 cm
Depth 54 cm
Height 42 cm
Weight 22,5 kg
Resilience 75 kg

Particularities:
all drawers equipped with self-drawer
lockable utensils compartment with self-drawer
pad:
Transforms the cubic into a mobile stool
Width 43 cm
Depth 54 cm
Height 4 cm
material characteristics
Chipboard:
Melamine resin-coated surface.
MDF boards:
varnished.
Wood materials according to /EN 312/ and /EN 14322/
CARB II: moll wood materials are CARB II compliant with stricter limit values than E1 according to test method EN 120 – based on current knowledge, ensures that normal, appropriate use will cause no harm or health damage.
Decorative surfaces:
tested for wear resistance, stain resistance, scratch resistance, impact stress and burning cigarette ash according to EN 14322.
Solid wood panels:
made of birch, beech, oak or walnut — varnished or oiled. Tested according to DIN EN 13353 and DIN EN 13017-2.
FSC certified:
Solid wood as natural raw material from sustainable forestry ensures responsible handling of raw wood material.
ABS edges:
Thermoplastic material with excellent material and usage properties. Impact resistant, highly resistant to mechanical and thermal stress.
Color pigment and cover varnish system:
UV-curable lacquers, waterbased and therefore highly environmentally friendly. Tested and certified according to RAL UZ 38.