Desk extensions moll Champion
The need for space often grows when children get older. This is why the moll Champion offers many innovative solutions for making the best use of the available space, thus merging ergonomics with spatial efficiency.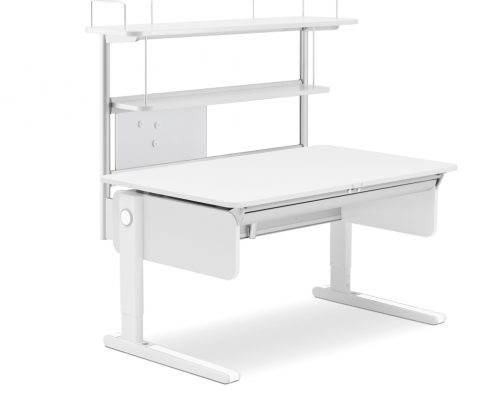 Flex Deck – the master of multifunction
This multifunctional wall is fastened directly with the desk panels with two brackets to extend the desk to the third level. Standard equipment includes a magnetic pin board, which can also be used as a whiteboard and two shelves. Two aluminum-color-coated bookends make sure nothing can fall from the sides. Next to that, you can also attach an optional Utensilo, which offers countless options for storing pencils, papers and odds and ends.
Width 120 cm – Depth 30 cm – Height 67 cm – Weight 16.6 kg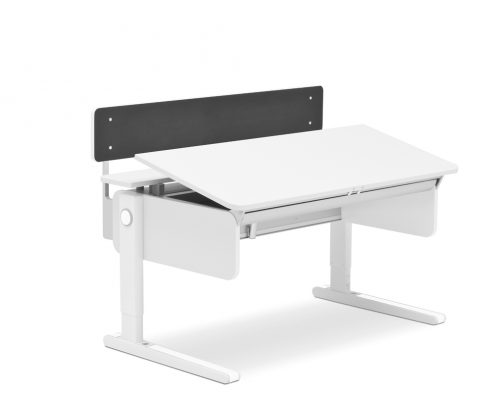 This two-sided back wall is versatile to use. It can be used as a chalkboard, a whiteboard with water-soluble markers, and a magnet board. Which side of the desk it faces is for the user to decide.
Width 120 cm – Depth 6 cm – Height 25 cm – Weight 7.2 kg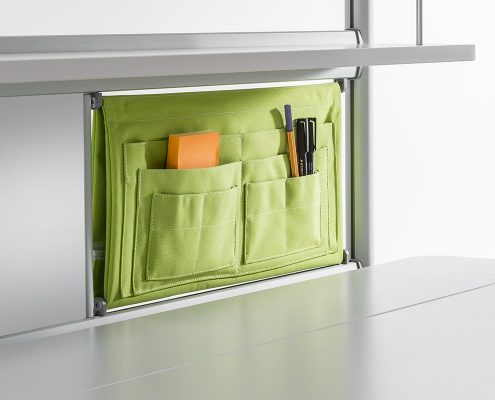 Utensilo is a practical tool for keeping things neat. It is attached to Flex Deck or a panel with Velcro to allow everything to be stowed sensibly. With compartments of various sizes, Utensilo keeps the desk clear. Utensilo is made of hard-wearing polyester and comes in a variety of colors.
Height 48 cm – Width 22 cm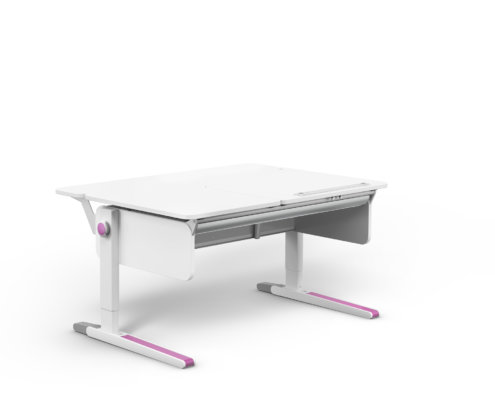 Multi Deck increases table depth. Two aluminum-color-coated bookends make sure nothing can fall from the sides.
Width 120 cm – Depth 22 cm – Height 17 cm – Weight 6.8 kg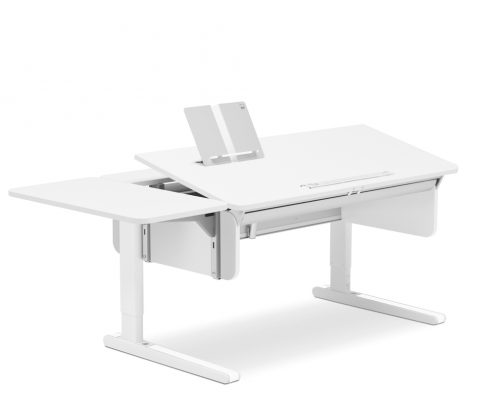 The Side Top extends the desk widthwise, can be mounted on the left or right, and is height-adjustable.
Width 40 cm – Depth 72 cm – Weight – 7.5 kg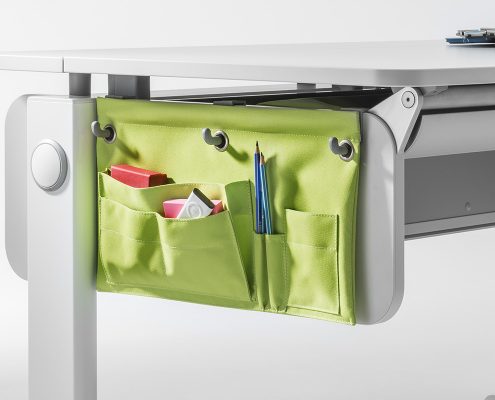 The new addition Utensilo beside can be hung on all desk sides – right or left – of all table models with the patented hooks.
Cable duct cover Champion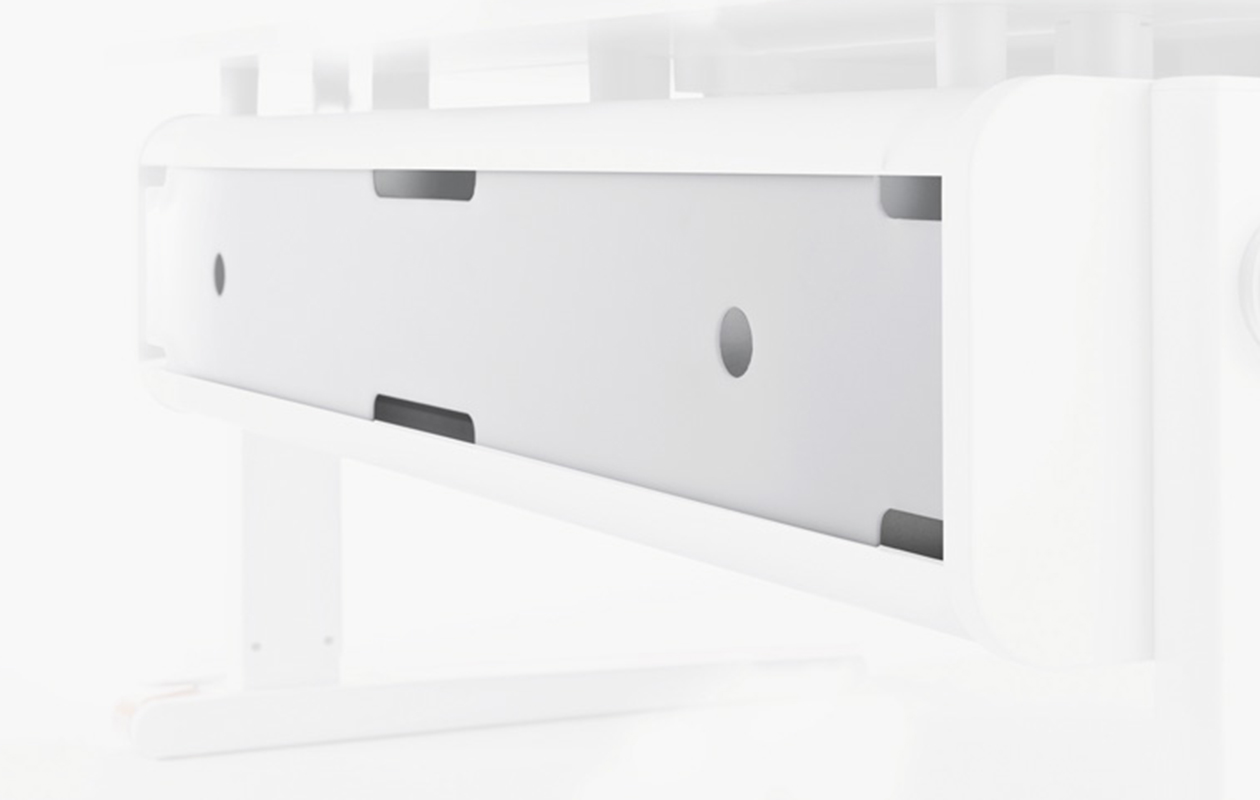 With its translucent look, the cable duct cover conceals the view into the Champion's cable duct.
Width 102 cm – Height 16 cm – Weight 0.7 kg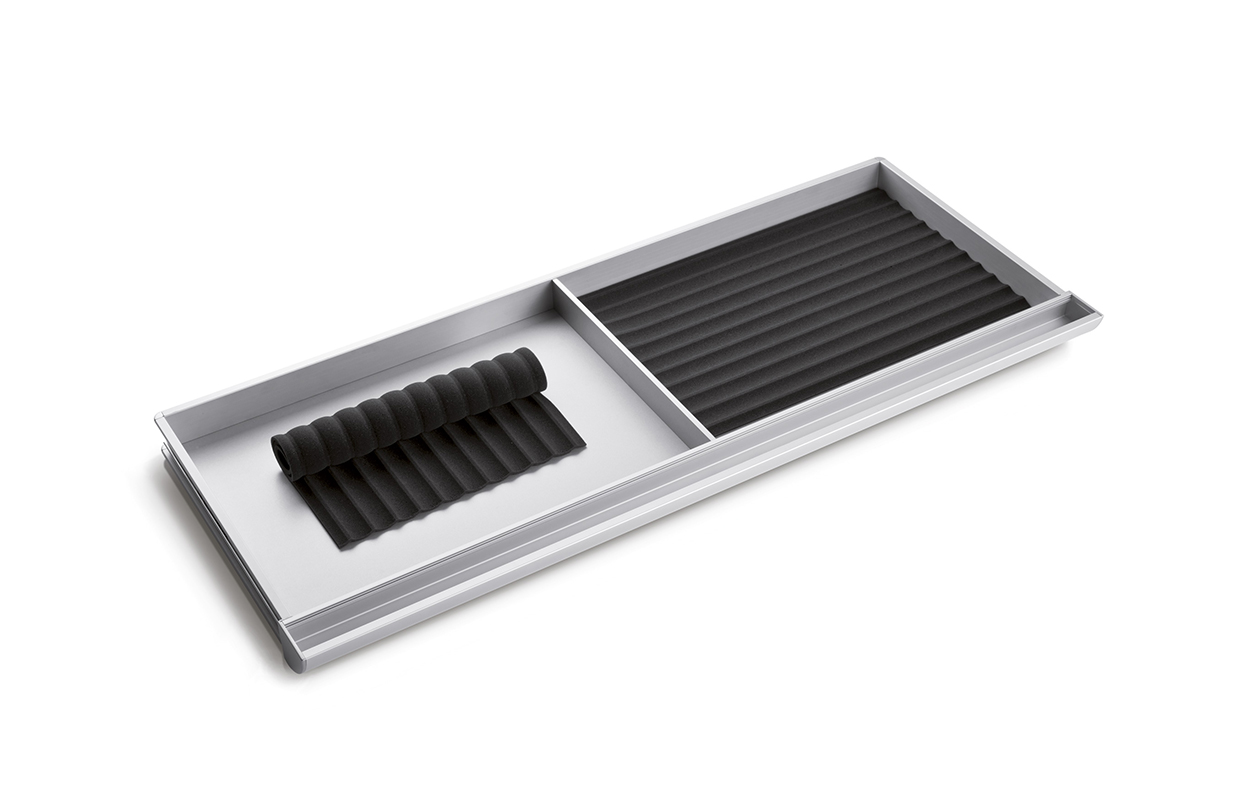 So that all utensils are in easy reach without making a mess on the desk, Champion offers a giant drawer with plenty of storage that does not limit freedom of movement.
Width 103 cm – Depth 42 cm – Height 5.5 cm – Weight 4.3 kg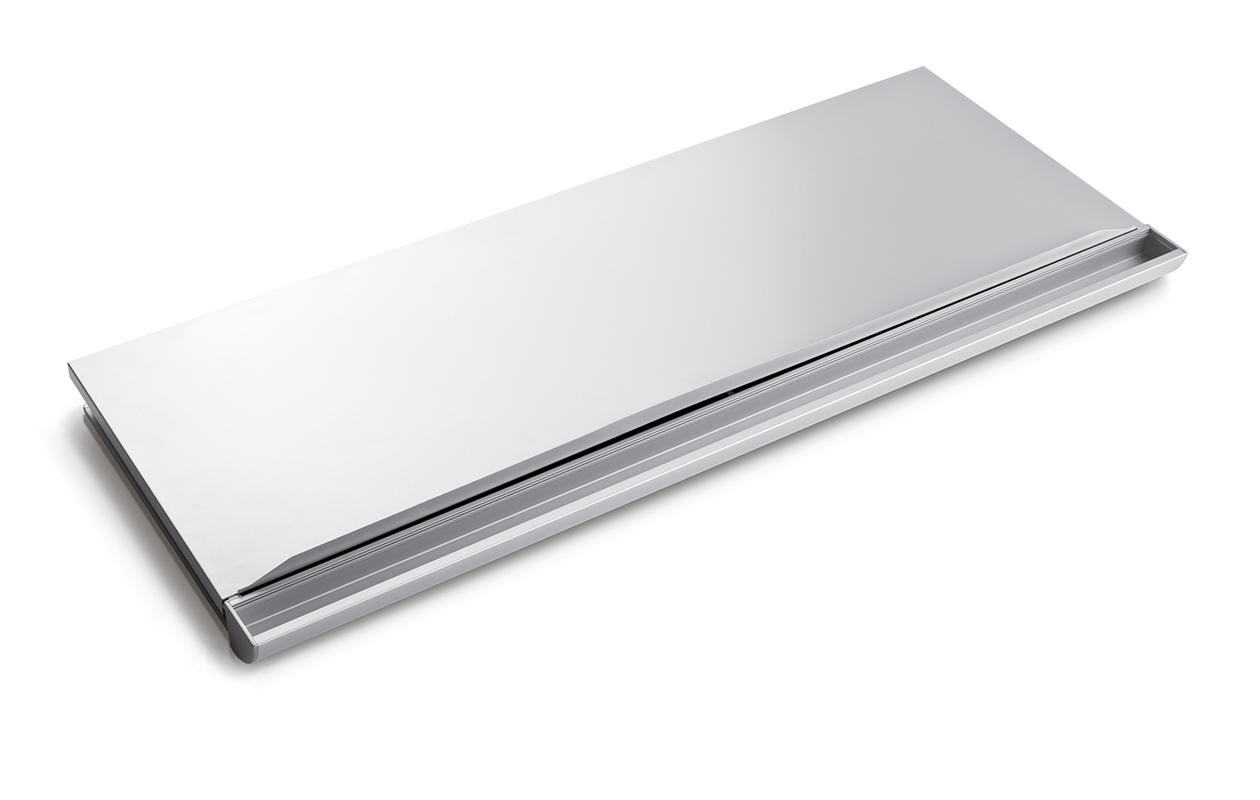 The drawer cover offers dust protection and privacy for the giant drawer when the desktop is set at a tilt. Equally suitable for the Winner and Champion.
Width 103 cm – Depth 42 cm – Height 4 cm – Weight 2.4 kg