moll Compactfile
saves space in the right place
The economical alternative to conventional storage shelves is completely rotatable and especially suitable for compact storage and archiving of items that can be stored in a V shape. The Compactfile is designed to hold 24 folders per level.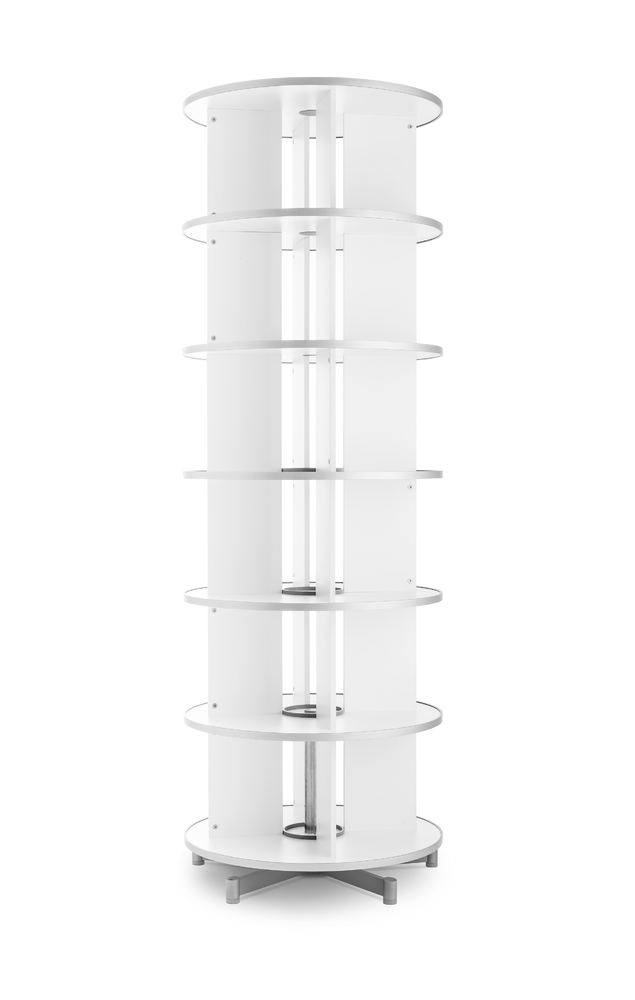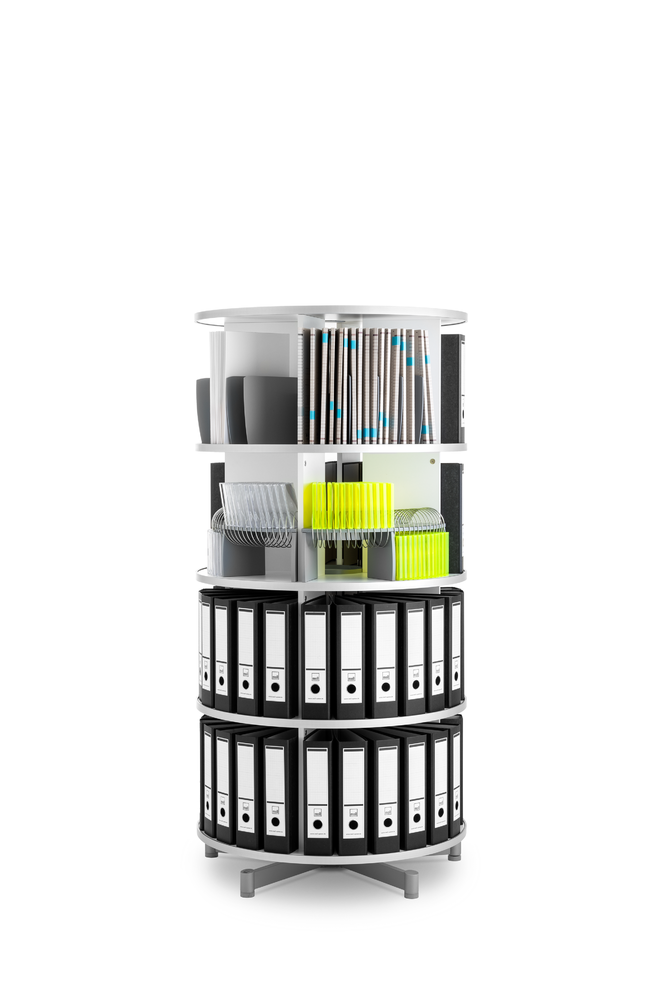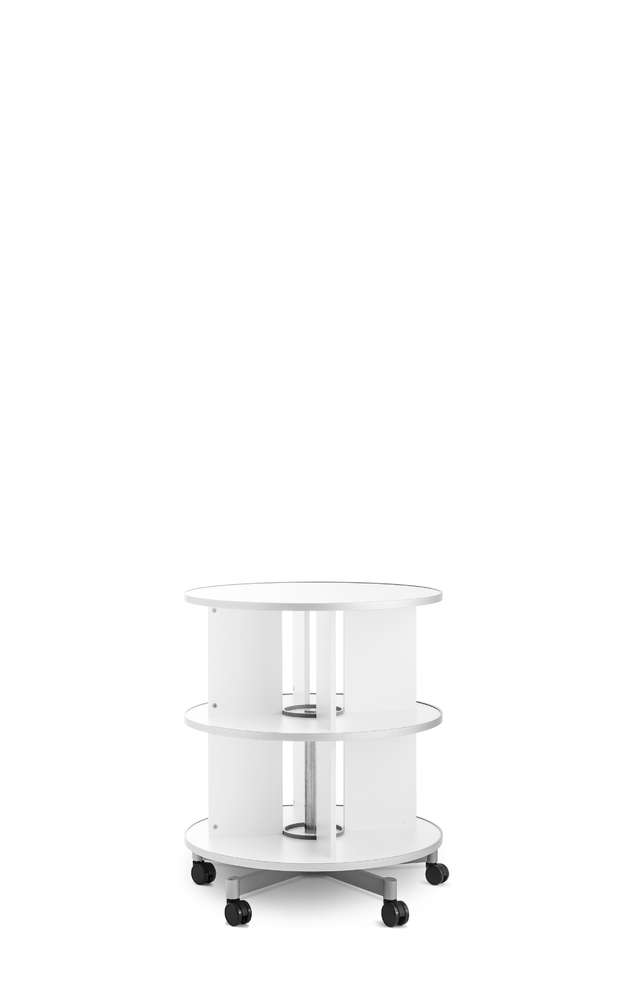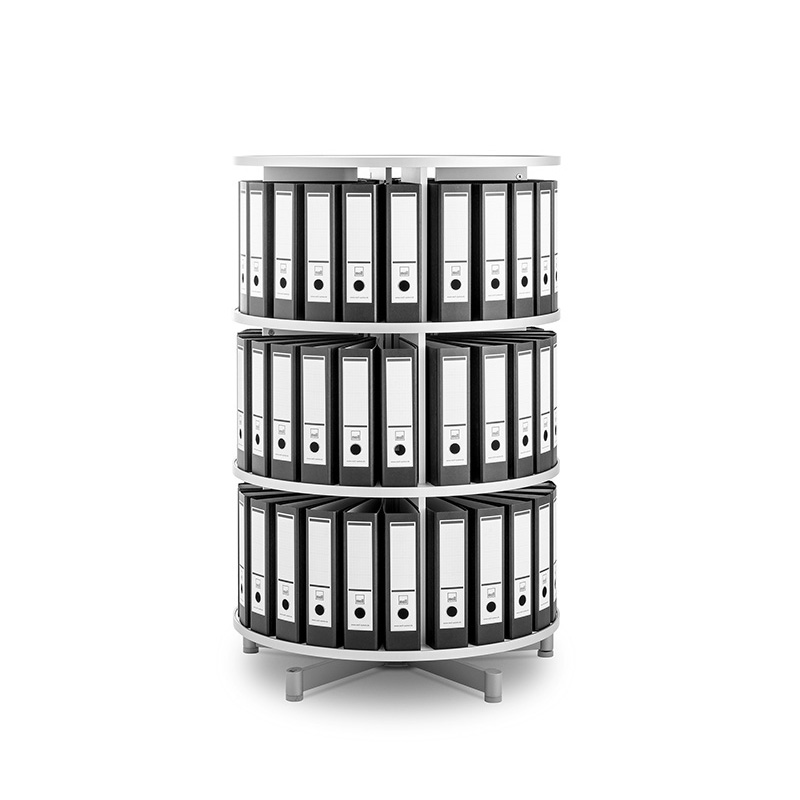 What makes Compactfile
so unique?
Compactfile is a completely rotatable column. This makes it very easy to use the unit. You can also upgrade it later with individual levels. Each level's load capacity is 75 kg, allowing it to store heavy loads, such as filled folders or tools. The 5-armed star base ensures a firm footing. The aluminum-look rounded edge profiles complete the appearance of the 80 cm in diameter Compactfile.
Fits every life
situation
Because life circumstances today can change quickly and often, the Compactfile can adjust perfectly. Each level is individually extendable and is a breeze to install or remove. Up to six levels can be installed, as needed. Each level can be loaded with up to 75 kg, which makes the Compactfile a truly well-rounded unit.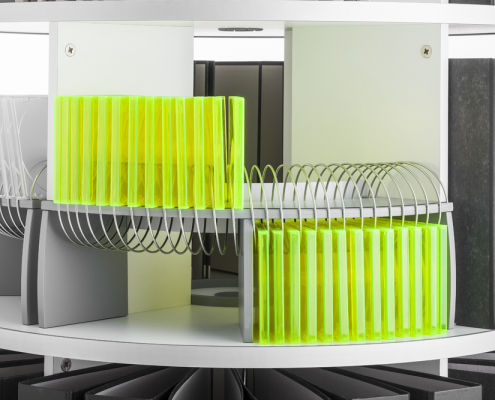 CD-Unit
The CD unit provides space for CD sleeves. An intelligent spiral system allows these CDs to be stored while saving space. To ensure the highest quality, only aluminum and tempered spring steel are used in production.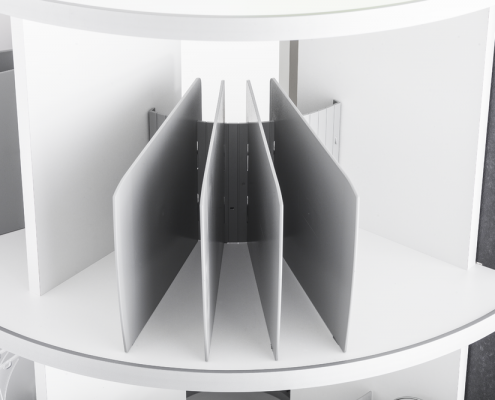 Orgaset
The OrgaSet organizer is right for storing brochures, loose-leaf binders or magazines. The subdivisions stabilize the media and provide the necessary support. Each OrgaSet consists of 4 individual elements that can be placed in a quarter of the level. The individual elements can each be separated by four subdivisions.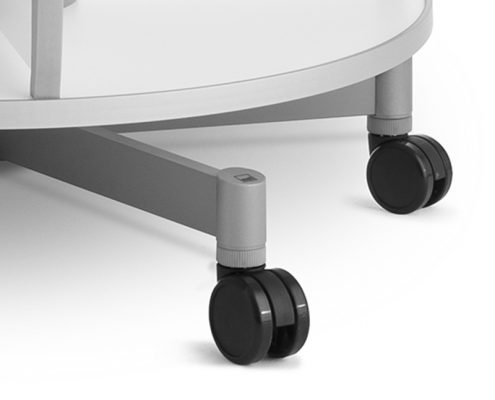 Castor set
To add special versatility to Compactfile, castors are the perfect solution. The castors are easy to install — even later on — and make Compactfile a practical companion that can easily be rolled aside or to the corner, when necessary.