moll Rotafile
lots of storage, small footprint
In 1960, moll showed the office furniture industry their own folder rotation column — a completely new kind of product that has a secure place in office design even today. In recent years, various rotation columns have also come into private use.
Rotafile rotation columns offer the largest capacity in the smallest space. Compared to conventional shelf systems, it offers enormous space savings.
There are two different types of rotation column:
Multifile:
the round column with individually rotating level
Compactfile:
the completely rotatable column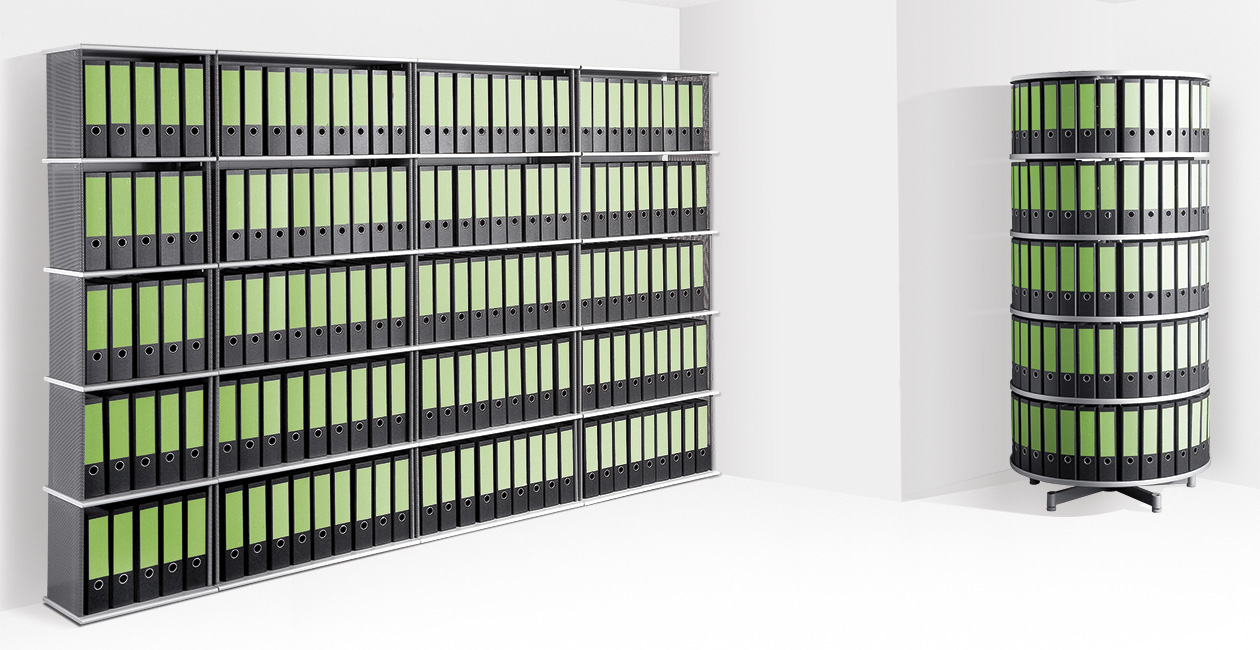 Whether in the office or at home, the Rotafile gives you space savings of up to 70 percent.