childrens mobile container by moll
a neat children's room all the time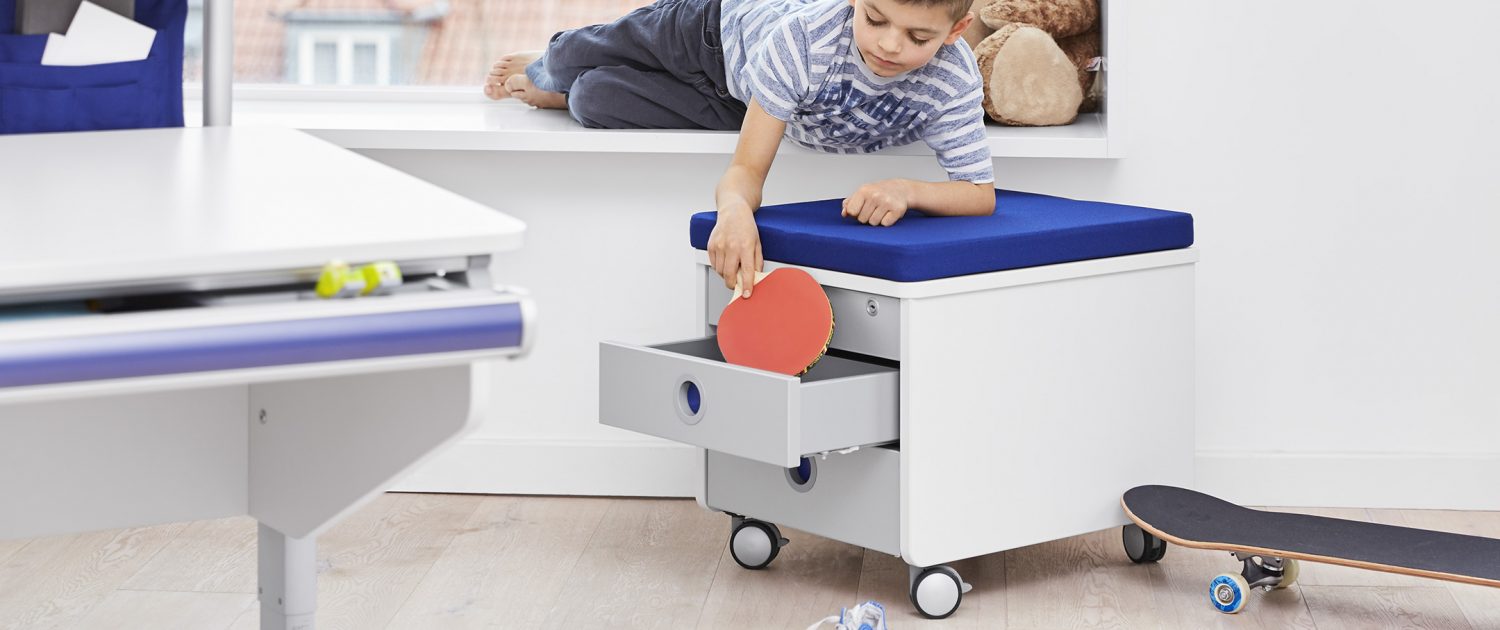 With mobile containers, moll easily turns a child's chaotic desk into a tidy place for learning. Your children can put away their toys perfectly, and the best thing is that it's mobile. Pencils, notebooks, pads and other odds and ends are stored in an orderly manner and quickly disappear in the roomy drawers. If you need them, there are other accessories for the drawers, such as the OrgaSet organizer.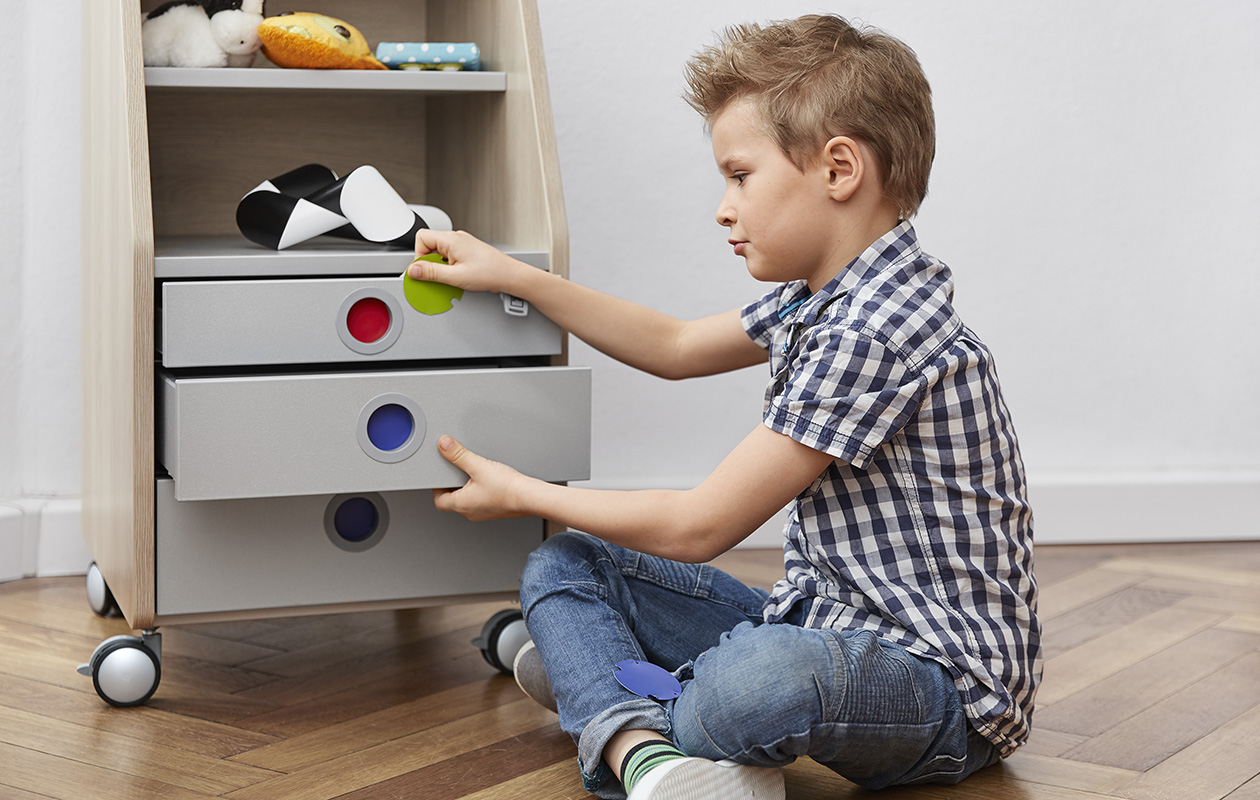 Colored accents bring atmosphere to the child's room
For one thing, container offers wood décor such as oak, beech and maple in addition to the white décor. Kids can create their own cool design with the colorful grip applications. In this way, the drawer faces' colors totally fit the child's taste. At least six accent colors are included and are easy to change, should the mood strike.
moll gives you a choice of four different Containers. The cubic models range from Design to Champion. Pro and Profi go better with Winner and Joker.
mobile container Cubicmax
Safety is an important theme
moll mobile containers are unsurpassed in workmanship. There are no sharp edges or corners. This means the mobile furniture poses no risk of injury. When it comes to mobile drawer units for children, product safety is foremost. This is why you should look for a quality seal when you buy. All moll products have been tested by TÜV for consumer protection and are certified with the GS seal.  You can find the relevant certificates here.
What's it like to assemble the mobile container?
A lot of people are scared to assemble furniture. Can I do it myself? No problem with moll kids rolling drawer units! They are delivered already put together, and all you need to do is put on the drawer handles' color elements and the castors.
Which is the right mobile container unit for me? How big should the mobile container unit be?
On the one hand, this depends on how much storage space you need in the child's room — if you need a lot, it's the extra-large version of the Cubicmax or Profi. Another factor is where you'll be placing the drawer unit. What is important here is whether the cabinet's dimensions go with the desk. With height-adjustable desks from moll, such as the Champion, Winner or Joker, it's not a problem. Naturally, it's ideal if the rolling drawer unit can stand freely in the room and serve as seating when a pad is added. Of course, it is also important how many drawers you need and whether folders and books will also be stored.