moll Flexlight desktop light
a companion day or night
Flexlight is slender, extremely flexible, and will make children's eyes shine – even when it is not switched on. Flexlight is moll's response to the unanswered question of whether lights for children's desks can be functional, lower energy and cleverly designed – all at the same time. Flexlight is all this, and more. The integrated LEDs bathe the desktop in a pleasant, warm white light. This means the user can read, write, draw or paint without glare, while the lack of flickering also protects their eyes.

And if a shadow does occur, it can instantly be magicked away – thanks to the two swan necks and the clamp mount with the ball joint, it couldn't be easier to aim the light exactly where it is needed. The brightness can also be adjusted as desired. The dimmer function also creates a pleasant ambience away from the desk.
The slender lines of the light will not only appeal to very young users – the minimalist designer item also makes a clear statement in teenagers' rooms. And because moll combines this cool look with high-tech and high quality materials, the lamp can be kept once the little child has grown up.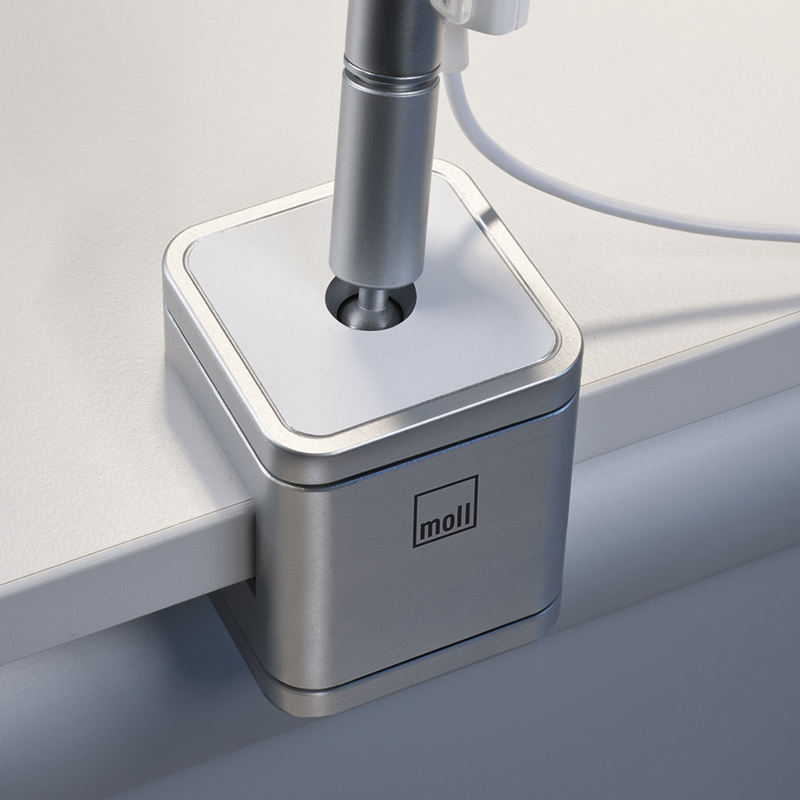 The clamp foot holds Flexlight securely to the desktop without much space, even when the desktop is tilted (for panel thickness of 13 mm to 23 mm). In this way, the Flexlight children's desk lamp can be attached anywhere – left- and right-handed people always write shadow-free.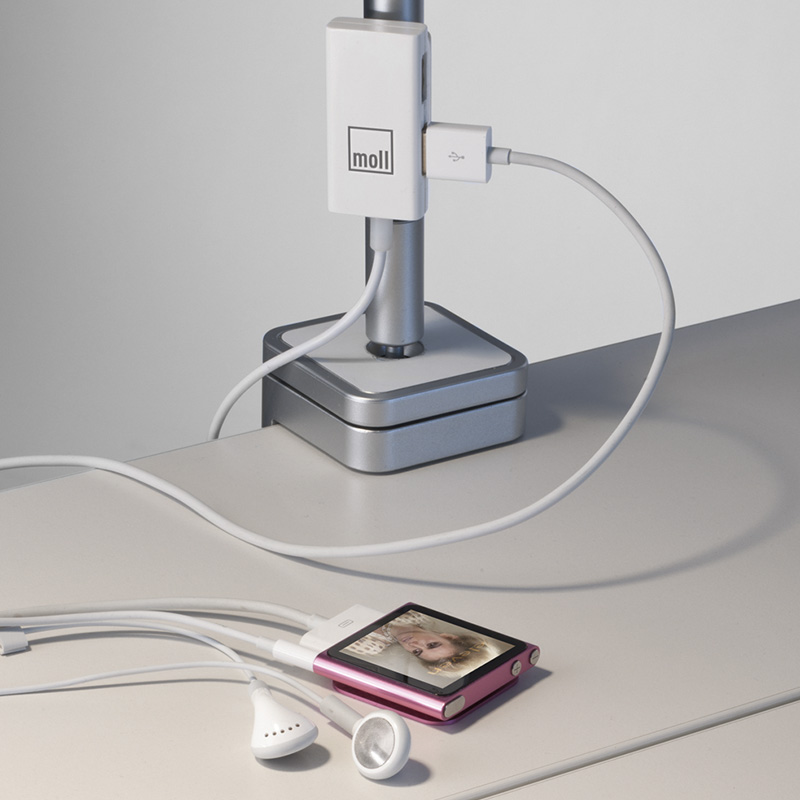 Flexlight is the first light for children's desks that also offers something even when it is switched off – mobile phones and other items can be charged via the USB double port on the clamp mount.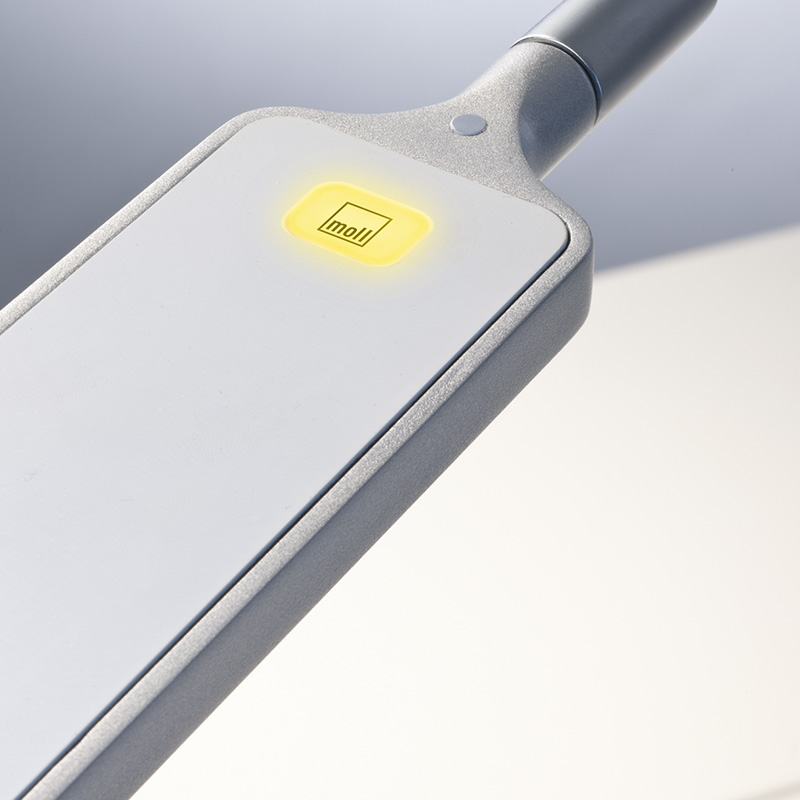 A sensor button allows the light to be continuously dimmed from 100 percent to 5 percent without flickering.
The first light for children's desks that also offers something even when it is switched off.
The switch on the light head is not only for switching the light on and off, but is also a self-illuminating smart control element. The switch button changes color with just a touch and is suitable as a nightlight when the main light is shut off (on request, this function can be deactivated). Thus the desk light becomes a night light that can be changed as and when desired.
Nominal luminous flux: 690 lumens
Nominal power: 10 W
Nominal service life: 25,000 h
Type: Low-energy bulb
Technology: LEDs
Energy efficiency: A – A++
Switching cycles: 100,000
Color temperature: 3,500 K
Warm-up time: full light immediately
Light control: Integrated dimmer function
Dimensions: Lamp head 15 × 5 cm
Weight 2 kg
Make your moll learning place complete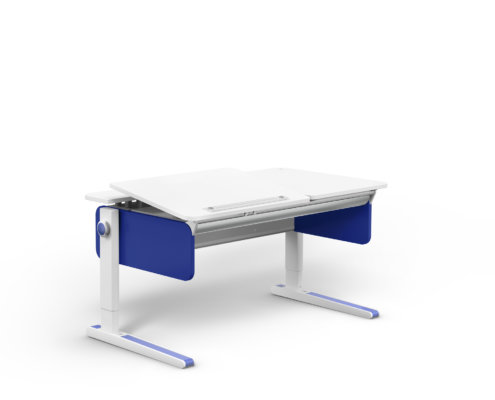 Various desks complement the children's swivel chairs to form a complete learning place.