moll Joker children desk
the easy starter model
The Joker desk system is our trump card. It is captivating for its reduction to classic moll details but does not compromise in design, quality and function. The love of detail, of the product and the workmanship can be seen at first sight. Focusing on what's important — without skimping on ergonomics — it offers everything a child's desk should, and even grows with the child.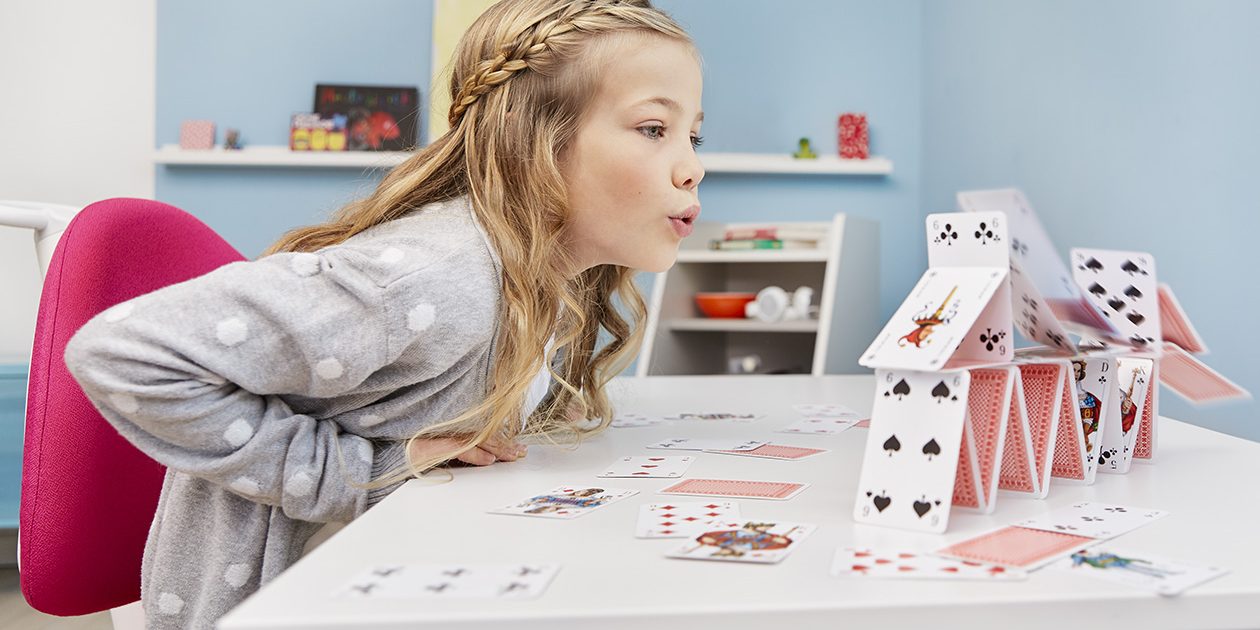 The moll Joker makes learning easy
From preschool to elementary and beyond — Joker grows along with them. Because back-friendly posture is important, Joker can be set to the child's exact body size.
The Joker offers height adjustment in two different  versions. The continuously Comfort height adjustment with a yo-yo device and the Classic height adjustment in 10 steps with a proven hook fitting Both versions allow an adjustment range of 53 – 82 cm.
The Comfort height adjustment allows continuous adjustment of the desk height that can even be operated while sitting. This is made possible by control cable technology that is easily docked onto the right or left side of the desk. It brings the Joker quickly to the desired height.
The desk height is right when the seated child's forearms lie on the desktop at a right angle to the upper arms.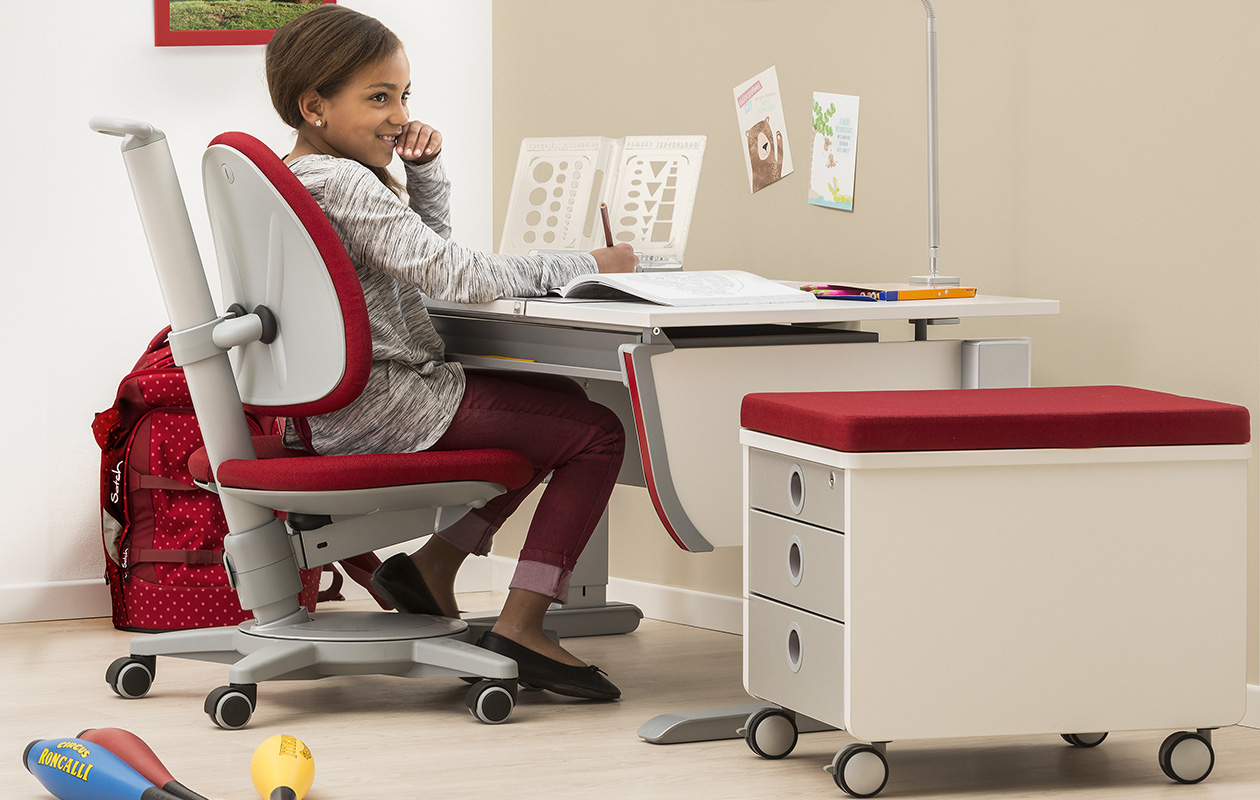 The table top inclination – simple and useful
The desktop can be adjusted at an angle to let children choose the most relaxed seating position for activities like writing, drawing or reading. For children, the viewing distance between the eyes and paper is smaller than for grownups — this means the paper must be closer to the eyes and not the other way around. And kids unconsciously do it right. For this reason, the desktop on Joker can be set from 0 to 30 degrees — and it's so easy a child can do it.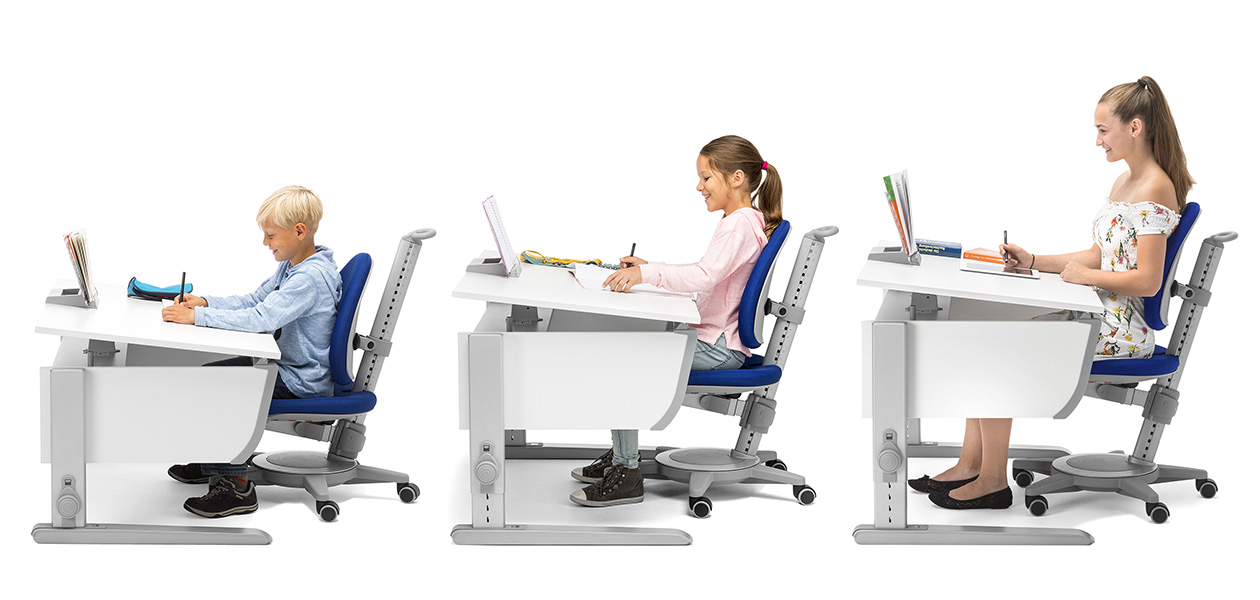 Design according to the child's wishes
Because kids are usually very clear about what they do and don't like, the Joker has decorative elements in six colors. They can be changed to the child's current favorite color at any time.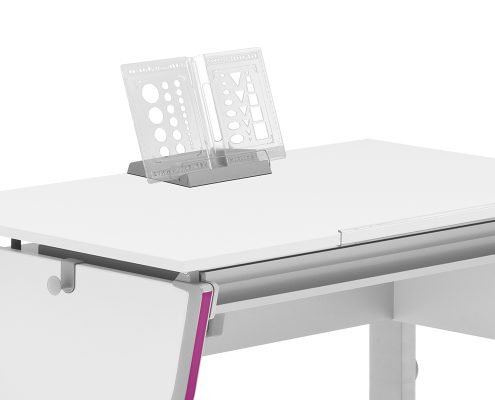 Accessories included
It is the small details that show the Joker is a true moll product. Joker includes a lot of extras: There is the practical bag hook, the transparent book supports and a slide lock that also serves as a ruler and magnifying glass — books and other items stay in place on a slanted desktop.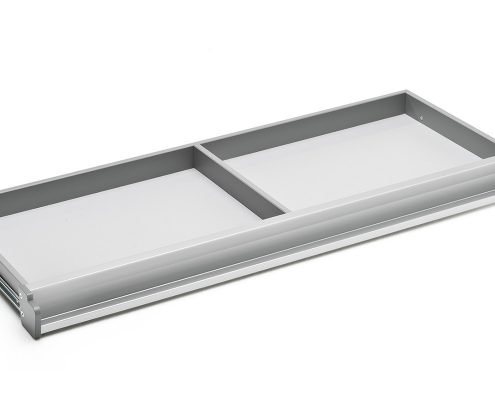 Upgrade it when you need to
For those who choose Joker and need more storage space later, moll offers extensions like a giant drawer or various rolling drawer units. The giant drawer is also easy to install later. With or without a drawer, the Joker always has a large, practical pencil compartment. You can find info on the rolling drawer unit here.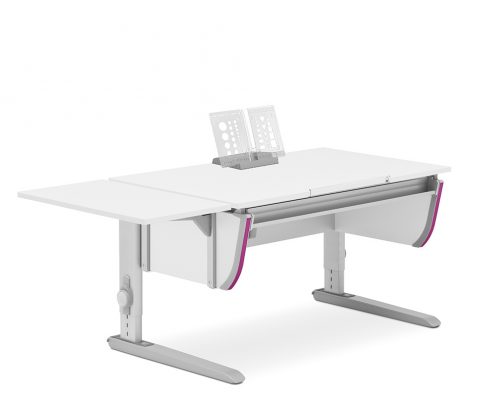 Extend it when you need space
The optional Side Top can be attached to the side of the desk to provide a larger work surface in no time. Durable, versatile and easy to use, the moll Joker grows with its user's needs, which makes it "the moll desk for tight budgets."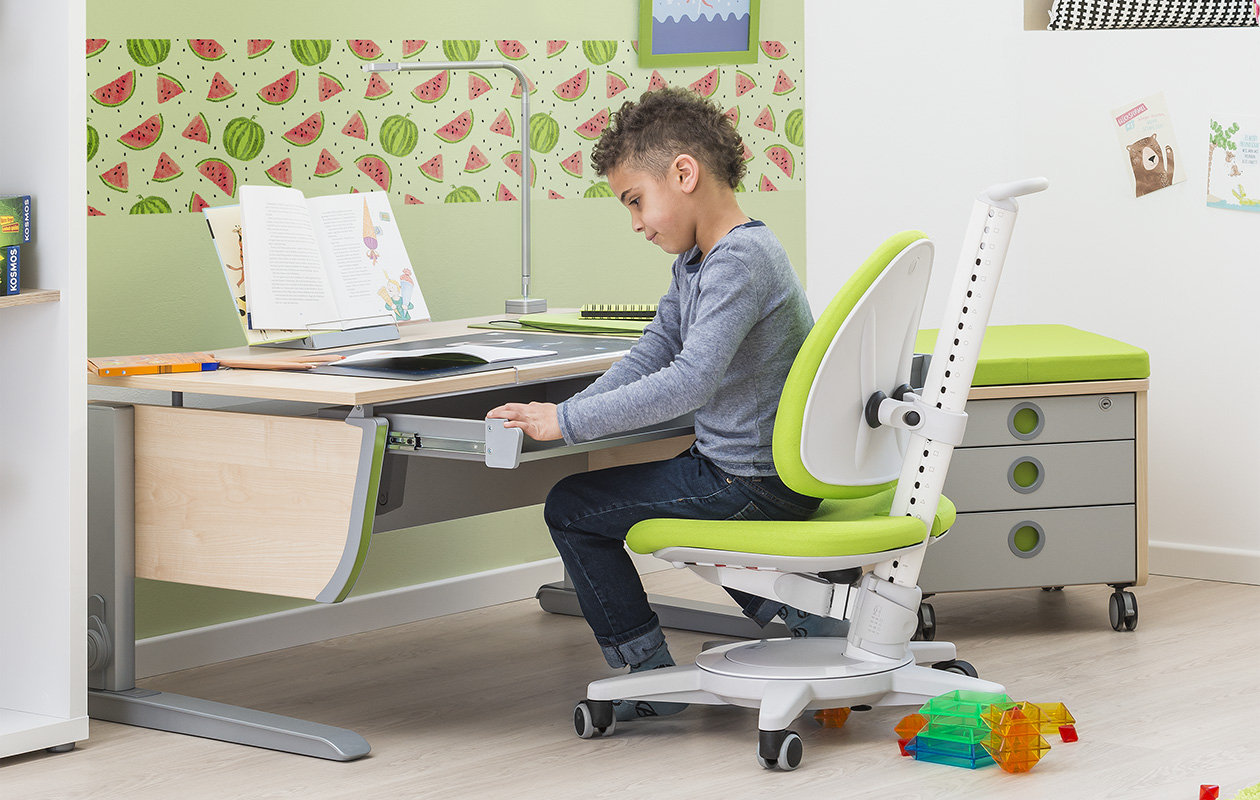 Classic
Dimensions:
Width 117 cm
Depth 68 cm
Height 53-82 cm
Weight 34.4 kg
Accessories included:
Book holder foldable
Anti-slip feature translucent
bag hook
Special features:
Classic leg frame
Complete table width inclinable
Comfort
Dimensions:
Width 117 cm
Depth 68 cm
Height 53-82 cm
Weight 34.4 kg
Accessories included:
Book holder foldable
Anti-slip feature translucent
bag hook
Special features:
Comfort leg frame
Complete table width inclinable
Extensions
Giant drawer:
Giant drawer for desk mounting for additional storage space without movement restrictions with pen tray
Width 100 cm
Depth 36 cm
Height 5 cm
Weight 4,0 kg
Side Top:
Extension of the table top to the left or right
Width 40 cm
Depth 67 cm
Weight 6.8 kg
Container
Pro:
2 drawers and lockable utensil compartment
Width 43 cm
Depth 54 cm
Height 43 cm
Weight 21,0 kg
Profi:
XXL alternative to the Pro: Provides an additional drawer and a shelf unit with two storage compartments
Width 43 cm
Depth 54 cm
Height 88 cm
Weight 34.0 kg
Pad:
The Cubic turns into a mobile stool with the seat cushion
Width 43 cm
Depth 54 cm
Height 4 cm
material characteristics
Chipboard:
Melamine resin-coated surface.
MDF boards:
varnished.
Wood materials according to /EN 312/ and /EN 14322/
CARB II: moll wood materials are CARB II compliant with stricter limit values than E1 according to test method EN 120 – based on current knowledge, ensures that normal, appropriate use will cause no harm or health damage.
Decorative surfaces:
tested for wear resistance, stain resistance, scratch resistance, impact stress and burning cigarette ash according to EN 14322.
Solid wood panels:
made of birch, beech, oak or walnut — varnished or oiled. Tested according to DIN EN 13353 and DIN EN 13017-2.
FSC certified:
Solid wood as natural raw material from sustainable forestry ensures responsible handling of raw wood material.
ABS edges:
Thermoplastic material with excellent material and usage properties. Impact resistant, highly resistant to mechanical and thermal stress.
Color pigment and cover varnish system:
UV-curable lacquers, waterbased and therefore highly environmentally friendly. Tested and certified according to RAL UZ 38.
Make your moll learning place complete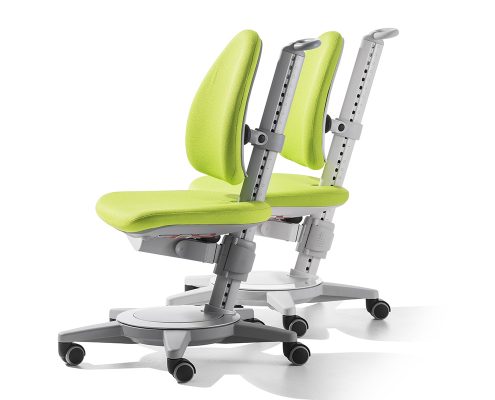 Maximo or Scooter? The table alone is not yet a completely adequate workplace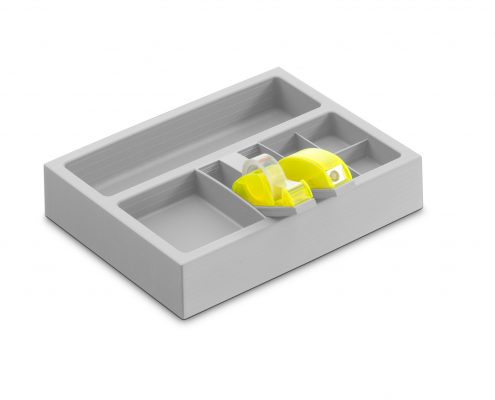 moll offers various intelligent extras that complete the children's learning place.