The right lighting in the children's room
Equip the children's desk with the perfect illumination

Optimum light with a children's desk lamp
There is no better light than daylight. The children's desk from moll should be positioned in the children's room so that the daylight falls sideways onto the work surface. It is important to bear in mind that if your child is right-handed, he or she should be sitting in such a way that the daylight falls onto the table from the left and if he or she is left-handed, from the right. But the cutting of rooms can speak against such a solution and it is not always possible to arrange the desk in such a way that it can be placed in daylight. Moll therefore offers "Flexilight", a lighting system that complements natural light and ensures excellent illumination of the desk at all times. However, the moll illumination can do much more than "just" provide perfect light at any time.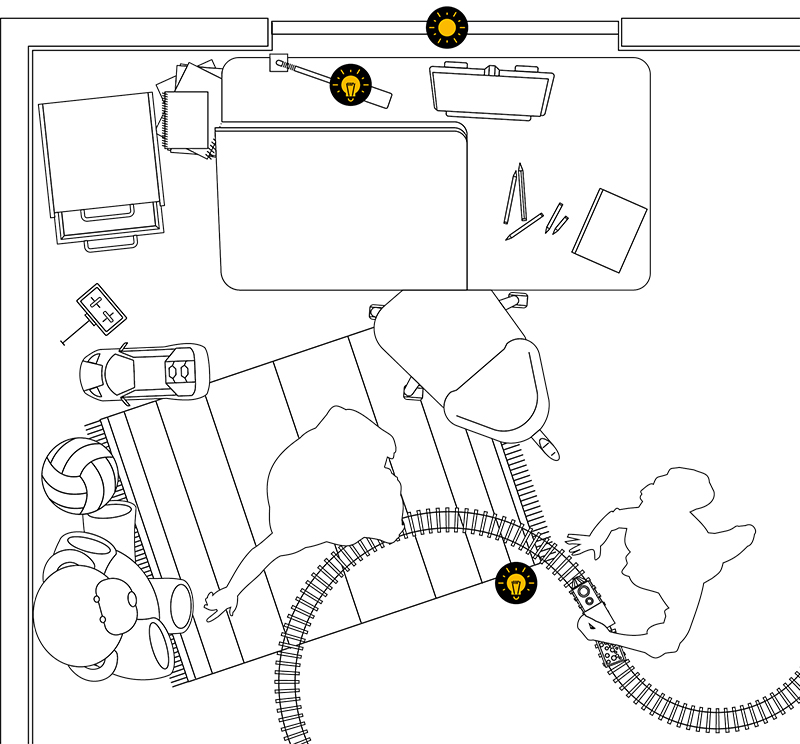 Flexible and glare-free – the children's light from moll
No objects that could cast shadows should be placed between the "Flexilight" of moll and the work area to be illuminated. This is the only way to illuminate the workplace completely. Here too, it is important to ensure that for left-handers the light falls from the right and for right-handers the light falls from the left onto the workplace, as otherwise the writing hand causes shadow. Moll has considered this circumstance and the "Flexilight", true to its name, has been designed in such a way that it can be attached to both sides of the desk. Another advantage and a must if it is to be an ergonomic workplace is the glare-free illumination.
Right light even with sloping table tops
The direct attachment of the moll desk lamp to the table surface results in advantages. For example, if the desk surface of the children's desk is tilted, the light follows this change and illuminates the desk optimally as usual. The clamping feet on the luminaire provide a quick and easy mounting. In addition to illuminating the work surface, the "Flexilight" also offers other functions. Two USB interfaces are integrated. Up to two electrical devices can be connected and charged via these. In this way, existing adapters and sockets can be used elsewhere.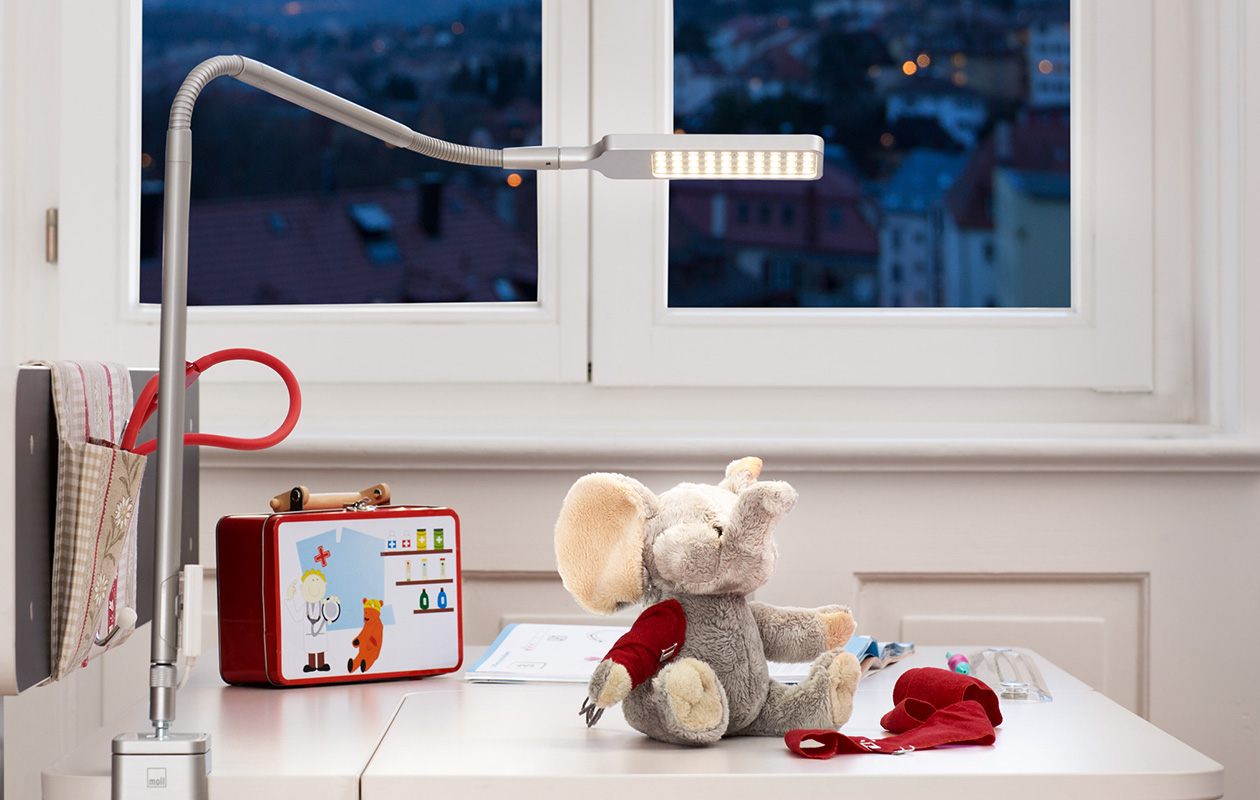 Always a children's desk lamp with LEDs
An LED desk lamp has two decisive advantages compared to conventional lamps for children's desks. LEDs require significantly less electricity than an energy-saving lamp or a normal light bulb and LEDs don't get hot. On most children's desks it is often chaotic. Soon the teddy bear is on the desk and rapidly at the lamp which can get very hot. And then there's a real fire hazard.