Tastes vary and can change over time. That is why moll furniture is flexible and can adjust anytime to current trends or evolving preferences. This makes moll furniture timelessly practical. Moreover, moll kids products can be extended anytime. They can be upgraded with more work space or storage.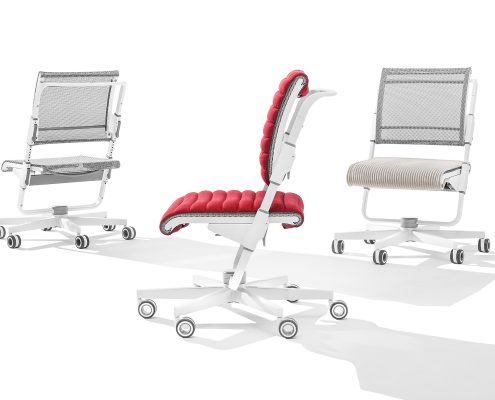 With moll, you can redesign your
room again and again
The desk isn't just an element for working and learning. Its size makes it a central visual component in the work area or children's room. The modern design of moll furniture is enhanced by a variety of different color variants. Whether in the moll kids or the moll unique line, there is no limit to the design flexibility, so anyone can find exactly the color combination he or she likes or that best fits the furnishings. In addition to the desks' décor variants, a total of 18 different fabrics are available for the four chair models.
The color combination can be completely changed on all moll products. This includes the colored stripes on Winner or Champion or the upholstery on the S6.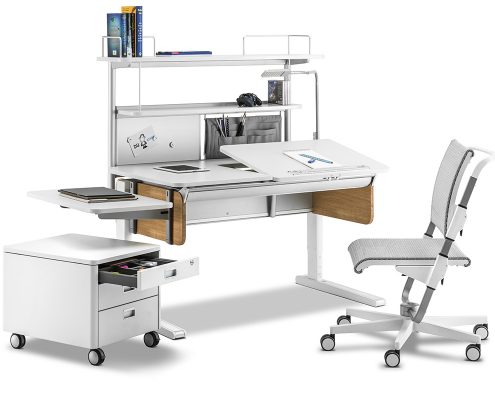 With moll you are prepared
for the future
With continuing age, the space requirement for homework, papers and other materials increases. In addition, more files and notes need to be stored. It's a good thing that moll has the solution for this. Good, if you can expand the desk later without any problems. All extensions, add-on parts and accessories of moll can also be integrated at a later time.
So you can always start with "small" furniture, but you are well positioned for the future, because you know: I can extend the learning space at any time if necessary.