moll L7 designer lamp
Light up your life
… let there be light
the moll L7 designer lamp combines elegance with intelligence
Minimalist design, LED technology, high flexibility and a dimmable comfort light: The designer lamp moll L7 lamp ensures optimal illumination of the work space. A USB port at the foot of the lamp serves as a practical loading station and adapts the moll L7 to the growing technical demands of the modern private office.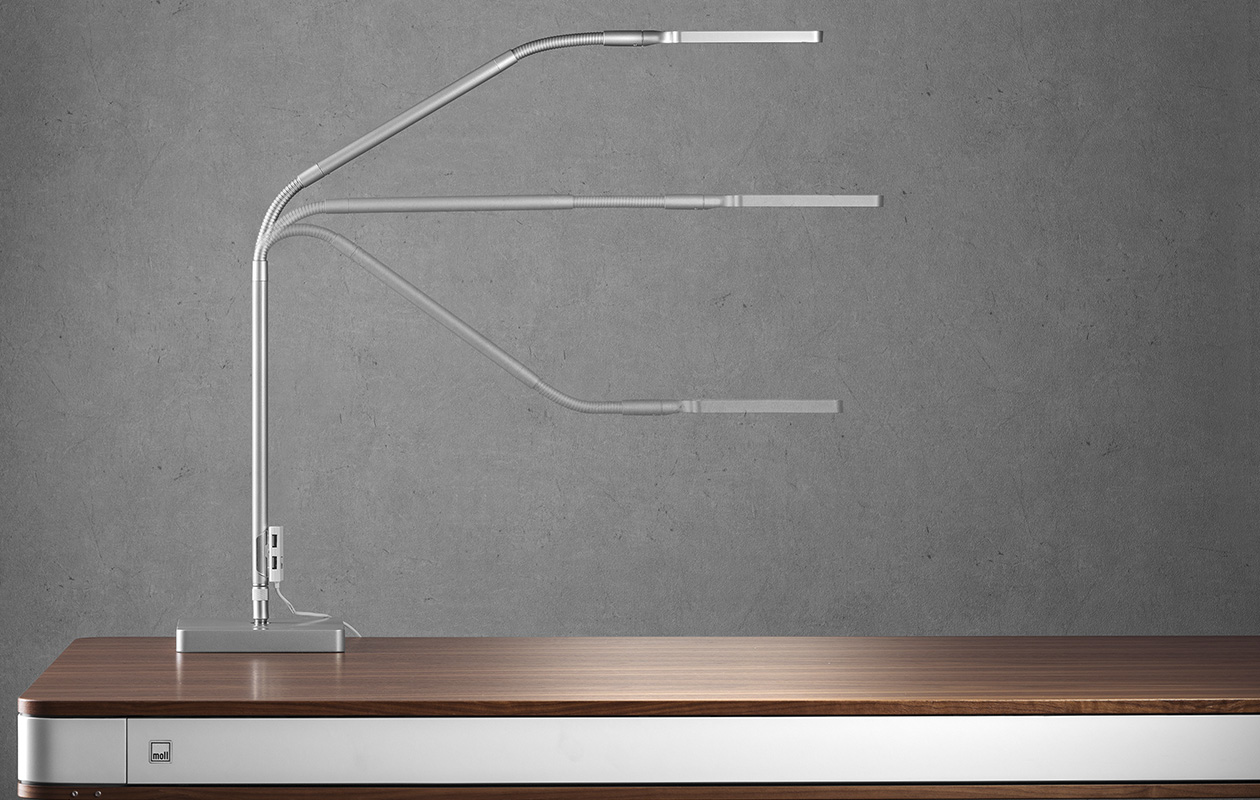 The design lamp moll L7 puts any situation in the right light
Slim lines, ultimate flexibility: The designer lamp moll L7 stands out for its design language and maximum movement. Graceful gooseneck flexible handling: The moll L7 can be put in any position. With its design it complements the desk moll T7 in an outstanding way.
In the year 2000 Tim Storti and Christian Rummel founded the design studio PEARL CREATIVE in Ludwigsburg, near Stuttgart, Germany. The two unconventional thinkers' work is marked by flexibility and pragmatism and has received many awards. From this sound basis come design solutions that are integrated into long-term holistic strategies, thus ensuring sustainable success.
Design and product development have always been top priority. After 90 years, we know what works in real life and what is technically feasible.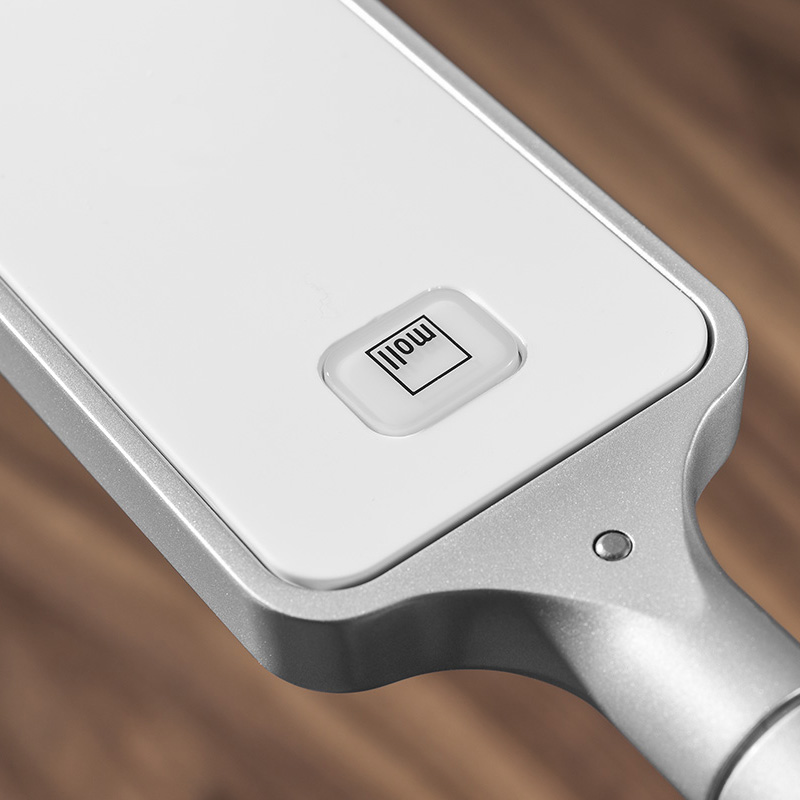 Powerbutton
The power button changes color when the button is touched. A sensor button allows the light to be continuously dimmed.
Nominal luminous flux: 690 Lumen
Nominal power: 10 W
Nominal service life: 25.000 h
Type: Low-energy bulb
Technology: LEDs
Energy efficiency: A – A++
Switching cycles: 100,000
Color temperature: 3,500 K
Warm-up time: full light immediately
Light control: Integrated dimmer function
Dimensions: Lamp head 15 × 5 cm
Weight: 4,1 kg