We can do everything – even children's desks
The German state of Baden-Württemberg has always been known as the home of inventors — the products developed here are an expression of their time. For more than 40 years, moll has manufactured office furniture, rotating shelves and children's desks with perfect craftsmanship. We are the inventor of the height-adjustable desk that grows with the child.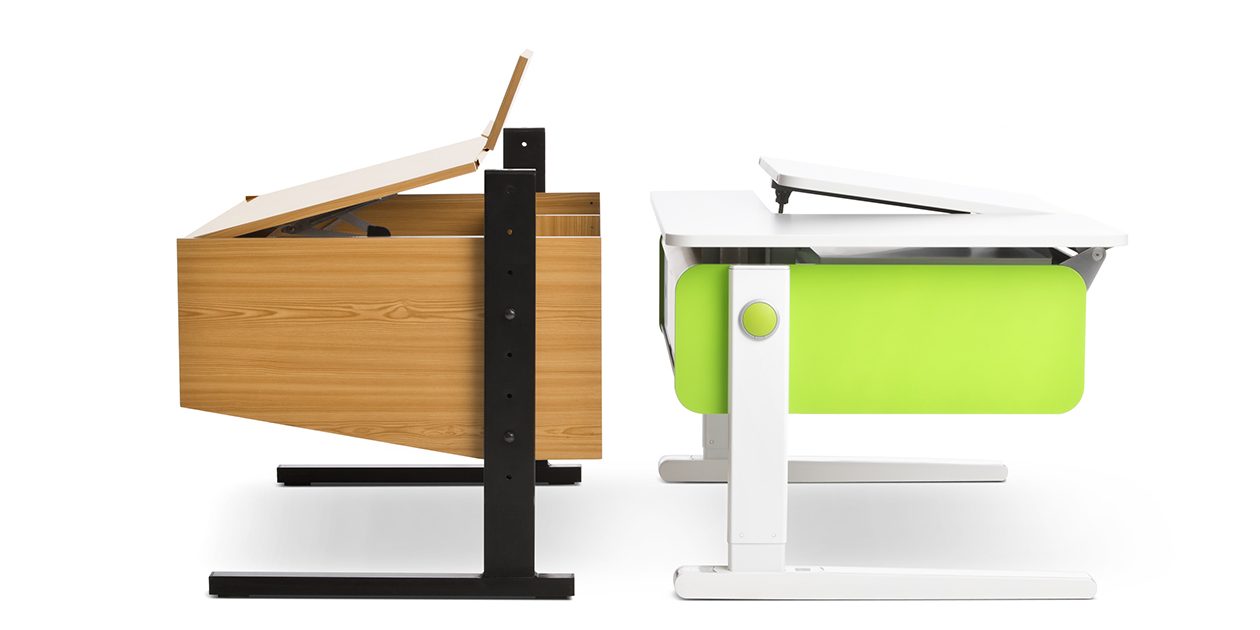 From Perfect to Champion
The invention of the desk was as simple as it was ingenious. In principle, it's just a board with legs. But for the user, it's much more. Without a desk, people would scatter their papers all over the room and balance the computer on their knees. Our working world is no longer imaginable without desks. Thoughts turned to ergonomics and organization of work rather early. But people had barely thought about a children's learning station.
In 1974, moll unveiled the Perfect, the first desk for children and teens that was height-adjustable and grew with them. After countless product innovations, and 40 years, today's top-of-the-line model, the Champion, has arrived.
moll is the inventor — Milestones of development
| | |
| --- | --- |
| 1960 | the first rotatable filing cabinet was introduced to market |
| 1974 | presentation of the world's first height-adjustable desk for children and teens |
| 1997 | market launch of the world's first desk with a giant drawer |
| 2006 | the patented mechanical quick height adjustment "Express" reaches the market |
| 2008 | the patented height adjustment "Comfort" reaches the market |
| 2012 | the patented tilting mechanism with cable pull and safety clutch for self-service by children recahes the market |