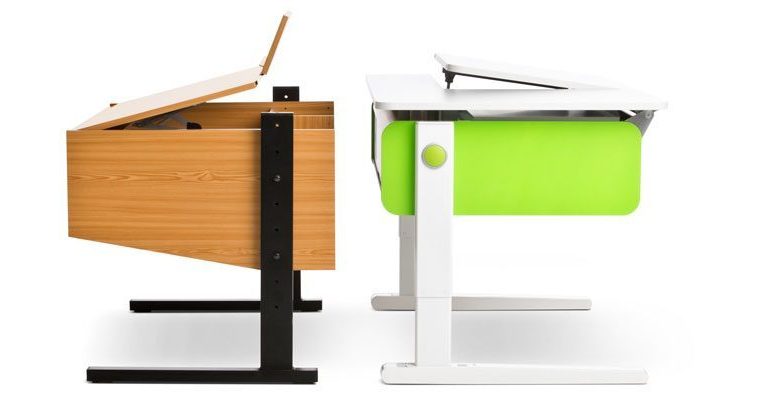 For more than 40 years, generations have united: moll desks – the original
The idea of a desk which grows with children and remains ergonomic throughout the ages of childhood this year celebrates its 40th anniversary. The enduring concept has been pursued continuously. Innovative developments ensure that moll desks 'don't show their age'.
Constant new developments ensure that our tables "don't get old.
Starting from our premises in the region of Swabia, which is the south-western part of Germany, moll now exports to all corners of the world. All over the globe we are offering answers to parents which question themselves – especially when their child is about to start school: 'What do we require from a study desk for it to fulfill all our expectations?'
Martin Moll summarizes the treasury of experience accumulated by the specialist company moll like this: "Ergonomics is the number one criterion – after all these are our children, and their development deserves the best support we can give them. In principle, this means designing furniture which can be adapted not only to the actual body size of the child, but also to their individual proportions." In another respect too, size plays an important role, as the space as perceived by a child grows as they grow. That's why for the youngest children a small, easily-managed desk is ideal; documents and small utensils can be accommodated ready for immediate use in the drawers and pull-outs. For older children, the desk is simply enlarged and added to – our system offers numerous possibilities for this purpose.
To encourage a healthy back, the patented desk legs are so conceived that they can be matched exactly to the child's actual body size. In addition, all desk tops can be tilted. The mechanism is easy to operate and allows the tilt to be adjusted to match the current activity. Because for every activity, whether it is writing, reading or painting, there is one optimum setting to guarantee a relaxed posture.
Functionality, robustness or durability- alongside these criteria, the childlike charm of the furniture also has an important role to play. After all, the child's first desk of his or her own should be enjoyed and provide space for development. That's why the desks have secret compartments and boxes all over the place to encourage the urge to play. Or perhaps the set with decorative elements in six colors, supplied with each children's desk in the 'new basic' system.
The 'Champion' desk from the writing-desk range by moll is delivered with eight additional color foils and matching color-caps – the 'Champion style' version offers desk sides which are either lacquered or of solid wood and which can be replaced at any time. We are convinced that every child will find his or her personal 'style'.