New in 2019: Winner Split
The answer to the question why not only pencils and scissors are specially made for left- and right-handed users, but children's desks too.
In a world of right-handed people, left-handers have always had to make do with everyday objects that were designed for right-handed users. This often requires them to adapt their natural movements.
But ergonomic products should adapt to people. Ergonomic desks like the new Winner Split support children regardless of whether they are right- or left-handed.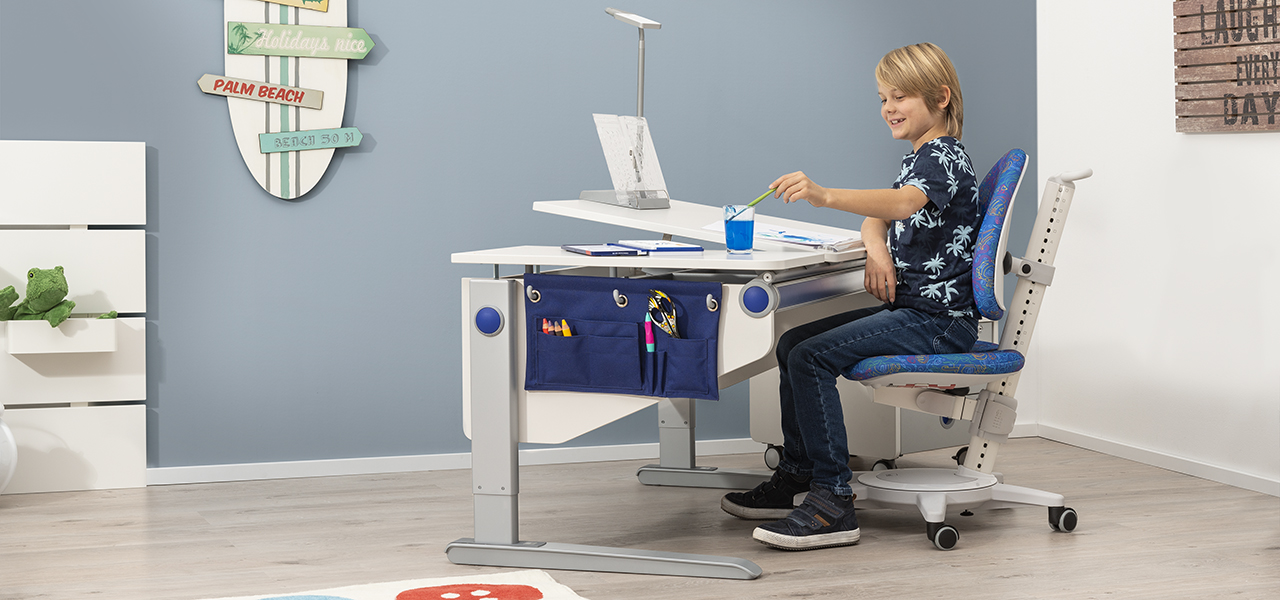 Ergonomics also for left-handers
Modern children's desks have adjustable table surfaces that can be tilted, thus allowing for a relaxed posture when performing a wide range of activities – from reading to painting to writing.  With the new Winner Split, the desktop can be split, with one part tiltable. The user can select the position of the tilting desktop and can attach it to the table either on the right or left. The fixed horizontal part of the desktop is used as a storage surface where important items are within reach.  For left-handers, the tiltable surface part is installed on the right because they can reach pencils and other utensils with their left hand – like they are used to. For right-handers, it is the reverse. A flexible cover between the table surfaces prevents objects from falling, ensures privacy and actively prevents pinched fingers.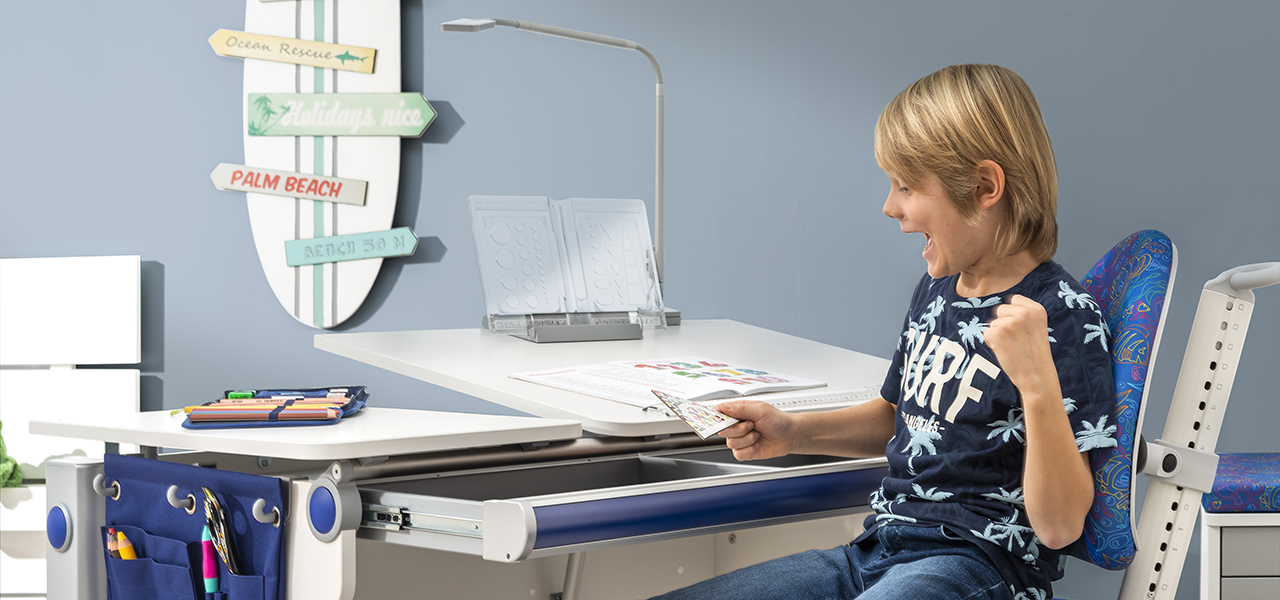 Plenty of storage space for tidiness in the kids room?
The Winner Split can also include a Giant Drawer. When equipped with the drawer cover, the drawer offers dust protection and privacy, especially with the tilted desktop.
If more storage room within reach is needed, the Twin Box can optionally be installed under the desktop. The Winner Split is available in white, maple or oak decors. For individual color design, six accent colors are included which can be used for colorful designs of the pencil tray and cover caps.
Children's desk with height adjustment in two versions.
Like all Winner models, the Winner Split comes with the Classic and Comfort feet. The Classic feet can be adjusted in ten levels using a hook fitting and moll's patented Comfort height adjustment You can find out how important the right setting is here:
The Winner Split ideally expands the Winner product family. In addition to the moll Champion, a second product range offers the possibility of focusing the desk on a right- or left-handed person.