moll Joker – In 2019 even the entry model is pretty comfortable
Focusing on what's important — without skimping on ergonomics — the Joker always offers all the things a child's desk should
Already in 2016, it was recognized for its distinct design with a nomination for the prestigious German Design Award 2016. Each year, leading products in the field of design are recognized with the international premium prize of the German Design Council foundation.
As children grow from kindergarten to primary school and beyond – the Joker grows with them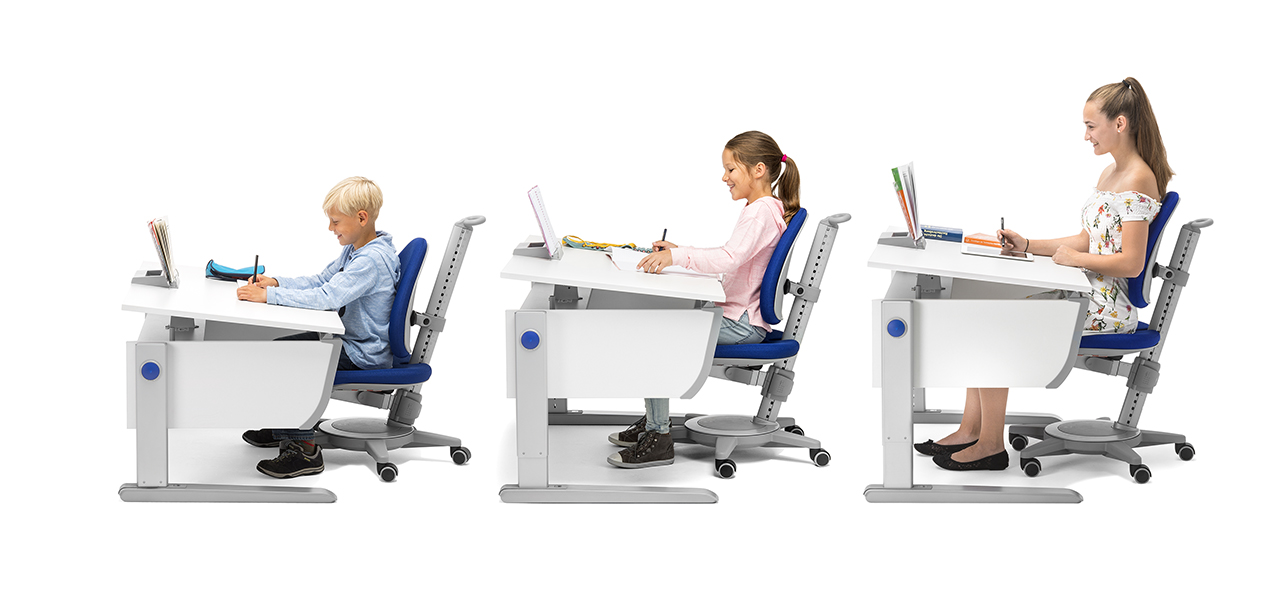 The important thing for good back posture is a table height that adjusts precisely to the body size of the child. In the past, this function was provided by the Classic height adjustment feature, which can be used to set the Joker in 10 stages. Now, there is the new Comfort foot stand, which allows continuous setting of table height using a patented control cable technology. The optimal table height is reached when the child's lower arms are lying on the table surface at a right angle with the upper arms while seated.
You can find all the important information about the moll Joker here.